So I was pretty sure that my travels to Washington would take me AWAY from the snow, but I was wrong! I've been pretty much stuck inside the entire time! They definitely don't take care of the roads in Washington, like they do in Iowa! Milton is especially bad!!!
The plane ride was OK, not the most enjoyable 6+ hours of my life, but not the worst either. Gabriel was fabulous, Julian not so much. But everyone around us said they were pretty well behaved, so I'm sure I was just hyper-sensitive to any emotional outburst Julian had!
It has been an enjoyable time and I have had fun with my friends! I wish that I hadn't been stuck inside, and was able to play with my friends a little bit more!
Today my BFF Carly came over and did my hair! I'm in <3!!!!
Before:
After: (beware, tired cell phone picture to follow!!!)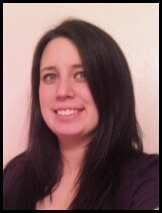 It's so dark and shiny. I love it!
I will blog more, including my fabulous santa experience tomorrow! Tonight, I'm going to beD!