...Five years ago I started this lifelong/eternal journey called marriage. Five years ago I had no idea we'd be living in Iowa, away from all of our friends and family. Five years ago I had no clue I'd be blessed with the most adorable, sweet, and curious boys ever. Five years ago I had no idea how incredibly lucky I was to be marrying Barry Palizzi, my first and only love. OK maybe I had some idea about how lucky I was.
Five years ago the weather was shoddy, not entirely unexpected in Washington, in late October. Barry had skipped school, for probably the first time ever.
We were sealed by a Palizzi family friend, and it was amazing to be surrounded by so many loving people. Here we are on the temple grounds...the rain held out just so...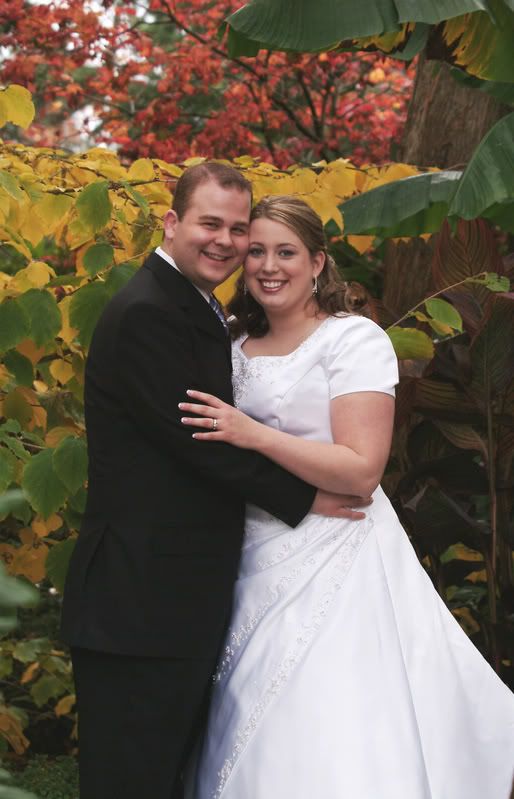 I really loved my dress
Our reception was the following day. I'd always dreamt of having my reception at the Japanese pagoda in the Point Defiance Park. It was available for the day we wanted.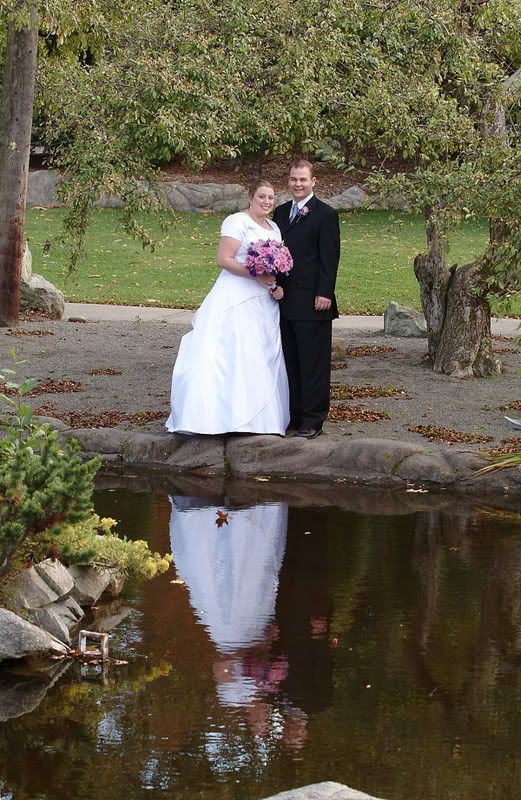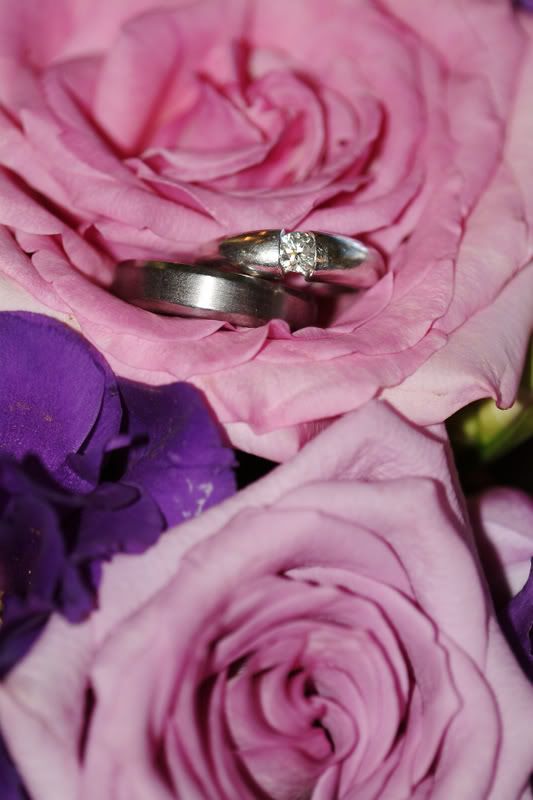 I've been so lucky over the past 5 years to have such an amazing, supportive and caring husband. He is the best dad to our crazy, cute boys. And we are all so lucky to have him. I'm so lucky to have found someone that doesn't just put up with my crazy, he actually likes it!
Who knows where the next 5, 10, or 50 years will take us. All I know is that as long as I'm with him, we'll be perfectly fine.
Then...high school sweethearts
And a little more recent, Christmas last year (Taken by the most talented photographer I know, Stacy Jacobsen)