So as you know, Julian started preschool on Tuesday! His first day was a little rough. He cried for a few minutes before he went into his classroom. I picked him up from school, and asked him what he did at school. His response, "Cried.....uhm,....alphabets!" He is so sweet, and cute and smart!
Here he is, getting ready to go to school! Notice the shorts/tshirt. It was 76 on Tuesday (Tuesssssssday STACY & BRAD) and today it's 36! Brrr. Yeah it snowed today.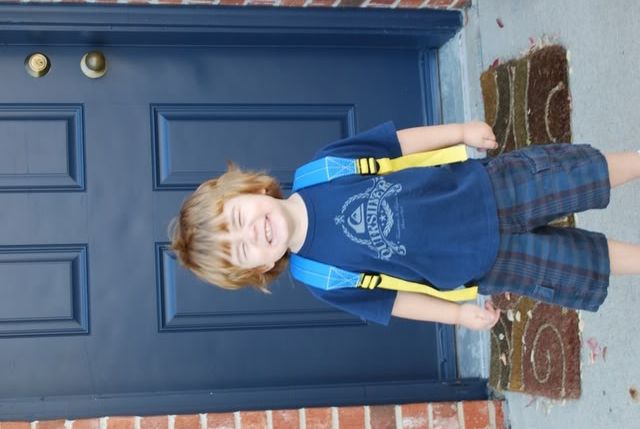 After school, we met up with our friends Carter, Benton and Mandy! We went to the park, where the lady was mean to me, though after thinking about it, I think I may have taken her comment too personally, but oh well! I hope I never see her again!
Here is Gabriel crawling...notice his shirt says Des Moines University, HOLLER